DO IT NOW Pros is the parent company of DO IT NOW Productionz (DO IT NOW Productions) and DO IT NOW Referees. DO IT NOW Dave and his TEAM are ready to exceed your expectations. Make The Call 954-962-0920
Laws Of The Game + OffSides Video

The DO IT NOW Referee Team has done it again ... another perfect season. Every game fully covered with outstanding officiating!
In memory of our fallen team member's
Jermesh Ashmeade + Dick Newstreet + Betsy Torres + Frank Amendola
Referee Team's Available
Scrimmage

Pick-up game

Tournament

Regular games
call DO IT NOW! 954-962-0920
GOOOOOOAAAAAAAAAAAALLLLLLLLLLLLLLLLLL
Soccer, you gotta love it. It's non-stop action and highly unpredictable nature make it an incredibly exciting game for players as well as spectators ... even coaches. Whether your 6 or 66, extremely competitive or just want to have fun and get some great exercise, soccer is the perfect sport for all. Soccer is the most popular sport in the world and unlike most sports ... size really doesn't matter!!! You don't have to be extraordinarily tall, formidably large or unusually fast - however, stamina is a definite plus.
Of course, in America, NFL Style Football is favored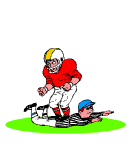 but, soccer's popularity continues to grow rapidly.
American style football is also gaining popularity in other countries. It is highly unlikely that the status quo will change but ... who cares ... both share the same roots and are equally awesome games.
Recreational soccer is very popular among young boys and girls of all ages and skill levels. City Rec Leagues like City of Sunrise Leisure Services, North Lauderdale Youth Sports, Coconut Creek Adult Leagues, ABCC, Tamarac, Deerfield Beach, Sunny Isles etc. provides, effectively allow kids (of all sizes) to enjoy well organized sports programs in a safe and positive environment. Sunrise's Rec Soccer program, is carefully structured to teach good sportsmanship, promote physical fitness and mental well being to their youth and encourage interest in the game of Soccer, while teaching the fundamental skills of the game. Of course, no great accomplishment can be achieved without TEAMWORK. The coaches who volunteer, truly deserve our admiration and appreciation. Their dedication, enthusiasm and hard work, yield positive results as the season progresses and we see the play action get more and more exciting.
DO IT NOW Referee's once again, did an outstanding job for the 2012-2013 season, making sure that every game was fully covered, focused on delivering the highest quality officiating. Once again, we've achieved our goooaaalll of the perfect season and I'm extremely proud of the team. The DO IT NOW Referee Team is dedicated and on track to repeating this performance in our 2012-2013 season. Of course, we must also acknowledge the careful scheduling, prompt communication and co-operation of the dedicated team at Sunrise Leisure Services. They continue to meet the challenge of coordinating this league with admirable professionalism. Last but certainly not least ... we must recognize the parents who frantically race home from work to get their kids to the practices and games ... stayed to cheer the teams on and were kind enough to offer enchanting advice to the Referee's. Like I said ... "Soccer, you gotta love it"!
The DO IT NOW Referee Team, again has the privilege of Officiating for the ABCC Girls and Boys Catholic Middle School Soccer League in which we continue to maintain our goal of a perfect season for both leagues. Maria Dargencio heads the leagues and her team of Volunteer Coaches do an excellent job with the kids and of communicating schedule changes to us, to ensure proper officiating. It is our privilege to continue this tradition of excellence throughout the 2012 season.
DO IT NOW Referee Team
Coach DO IT NOW Dave Hackett
To be continued .... my wife says I gotta go!